Be yourself; everyone else is already taken
If I've ever met a client that had come to terms with, and honored the self-love movement in the most organic and natural way…she would be it. There's an ora that surrounds her that can't be felt. As a Southern CA Boudoir Photographer, you'll often here me say, it isn't about the pictures, the end result, or even the gorgeous products (although those are all icing on the cake). What it's MOST about is the feeling you get during your session, and what you choose to do with those feelings.
Miss R. was on an obvious journey of self love and had overcome a lot of self doubt and body image issues. She worked hard on her body. She is stunningly gorgeous, but graceful and so appreciative. At one point, during her reveal, she said, "dammit my boyfriend is effing LUCKY!". HA! YES, YES HE IS! Now THAT is a perfect example of what boudoir does. It literally opens the door to self love and self appreciation.
Client Interview:
Q: What motivates you to pursue a boudoir shoot right now?
A: This year I turn 25, and before I know it, I will be a wife or a mom, or both. I am taking this year to invest in myself and celebrate myself while I still have the freedom, and I've never felt more beautiful or empowered. I just lost 13 pounds as part of a serious fitness transformation (before & after images on my Instagram @rachflan) so I've been feeling especially gorgeous.
Q: On a scale of 1-10 (10 being the most confident) how would you rate how you feel about your body? Elaborate.
A: Relative to myself, 10, as in I've never been this confident about myself. Overall, more like a 7. I'm still working on overcoming my insecurities, like that my hair looks like a frizzball some days or that my boobs are small or that some mornings my tummy is fluffier than others. However, I find a lot of peace in knowing how hard I've worked and what I am capable of.
Q: What three words would you select to describe the look/ feel of the images you hope to create?
A: Contrast (sexy vs sweet), happy, confident.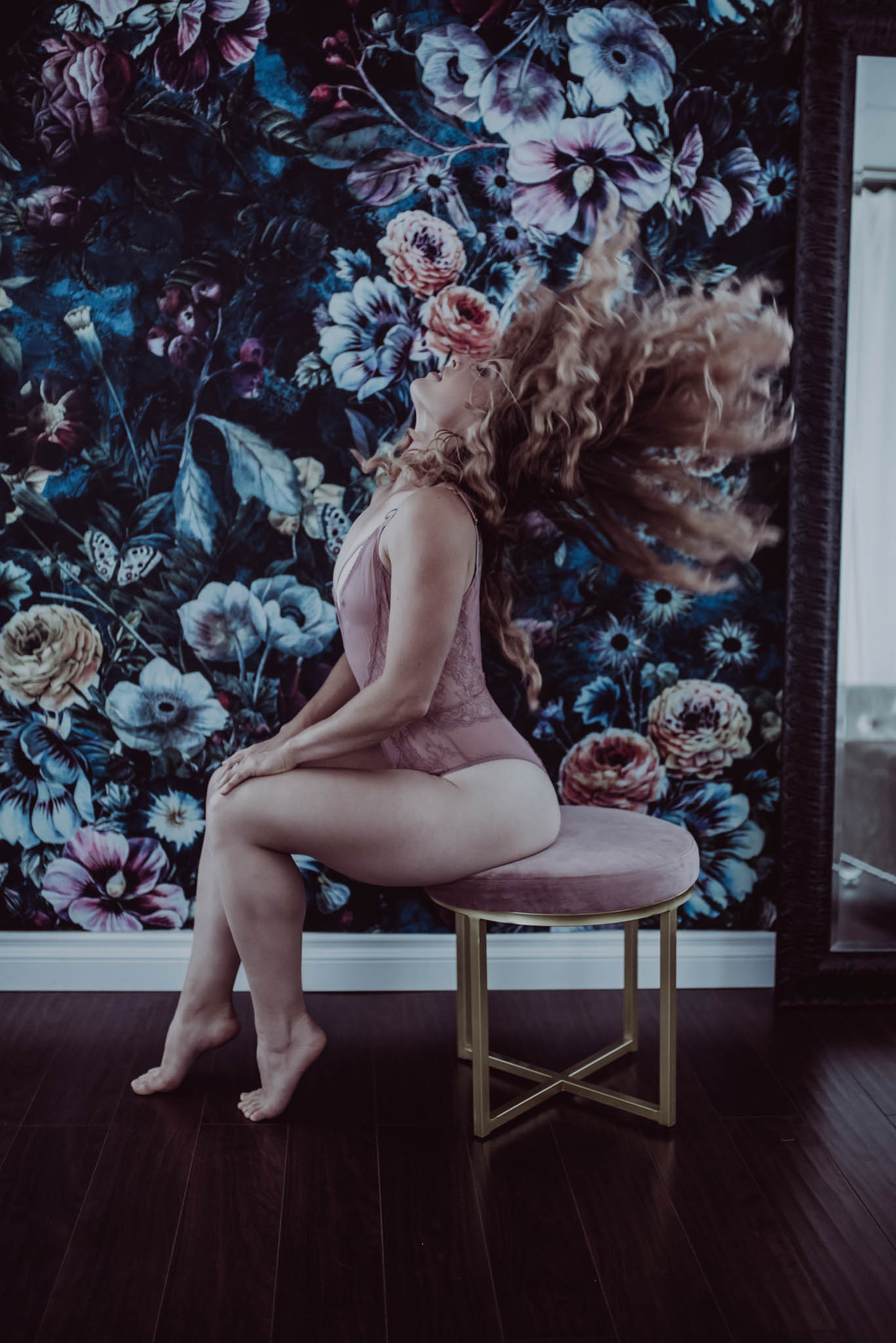 To see more images like this CLICK HERE.
To see my new work daily FOLLOW ME ON INSTAGRAM.
xoxo,
Melisa
Melisa Ford Boudoir photographer in Southern California and North County San Diego and a female empowerment activist.