Elegant, Electrifying Boudoir | Boudoir Shoot San Diego
This gorgeous girl…I can't say enough about her! Her energy and positivity just oozes from her soul and makes you like her from the second you meet her. Even though she's a firecracker and super spunky, she also happened to be quite nervous and shy and expressed a couple times how her hubby will be so shocked that she did this, went for it, AND got nakers! BTW – all my sessions come with 4 outfit changes plus a nude/ implied nude set. That's 5 completely different looks! Every client WILL walk away with at least one great booty shot — it's my goal for every session!
Client Interview:
Q: What motivates you to pursue a boudoir shoot right now?
A: I am pretty insecure and I love the idea of empowering myself and feeling beautiful. I would also really love to give my husband the gift of these photos for our first wedding anniversary.
Q: On a scale of 1-10 (10 being the most confident) how would you rate how you feel about your body? Elaborate.
A: 6. In total honesty, I feel like a 10 when I'm home and catch myself looking good. When I get outside I have a bad habit of comparing myself to others, and my confidence lessens a lot. I am flat chested and it has always bothered me and made me feel like less of a woman. I'm very confident in my butt and my legs and overall am learning to love my body more recently. It's a mind over matter thing I have been trying to improve upon.
Q: What three words would you select to describe the look/ feel of the images you hope to create?
A: Beautiful, Sexy and Exciting.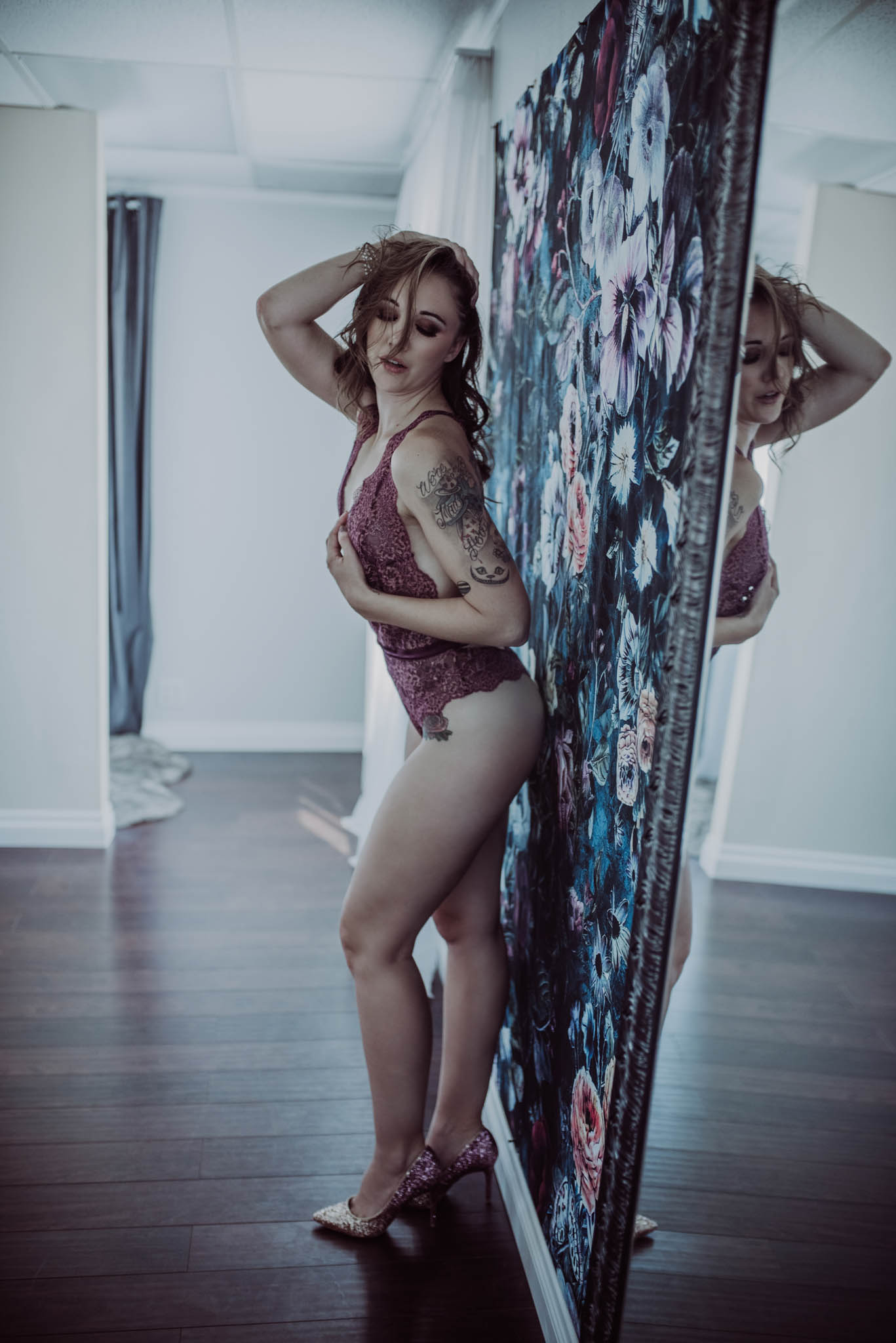 To see my latest work daily, FOLLOW ME ON INSTAGRAM.
To see more images like this CLICK HERE.
xoxo,
Melisa
Melisa Ford is a San Diego and Oceanside boudoir shoot San Diego in Southern California and North County San Diego and a female empowerment activist.